Please complete the form below to share your colon cancer story with us! If Olympus decides to feature your story on our external media, we will contact you for approval. Thank you for helping to raise awareness about colon cancer!
TERMS AND CONDITIONS
Thank you, the patient accessing Olympus' Colon Cancer resource website, ("You") for submitting Your story ("Content") to Olympus America Inc. or its related subsidiaries and/or affiliates ("Olympus"). If Olympus decides to use the submitted Content, Olympus will contact You to execute a formal consent and release statement. 
Representations and Warranties
You acknowledge that the Content You submit may be accessible by known and unknown third parties, who can obtain copies, downloads or other renderings of the Content freely. You understand that Olympus shall not be responsible for, and You release and waive any and all claims You have against Olympus for, such use by third parties. Olympus shall not be responsible for policing, enforcing, or otherwise pursuing third parties for any claims related to such third party's use of the Content submitted.
You represent and warranty that You have received the permission of all people appearing in the Content and have their explicit consent to have their image and/or name used by Olympus.  In the event, that any people pictured or mentioned are minors, You must obtain the express permission of a parent or legal guardian to have their image and/or name used by Olympus.  
Privacy
You consent to allow Olympus to contact You regarding any communication related to Your Content, all in accordance with the Privacy Notice  which available at: https://www.olympusamerica.com/oai_privacypolicy.asp, and is incorporated by reference. Please note that Olympus does not wish to receive Content from residents of the European Union.  If You are a resident of the European Union, please do not submit content to Olympus. 
Applicable Law
This agreement and the rights of the parties hereunder shall be governed by and construed in accordance with the laws of the Commonwealth of Pennsylvania including all matters of construction, validity, performance, and enforcement and without giving effect to the principles of conflict of laws. Any action brought by any party hereto shall be brought within the Commonwealth of Pennsylvania, County of Lehigh, in a court of competent jurisdiction.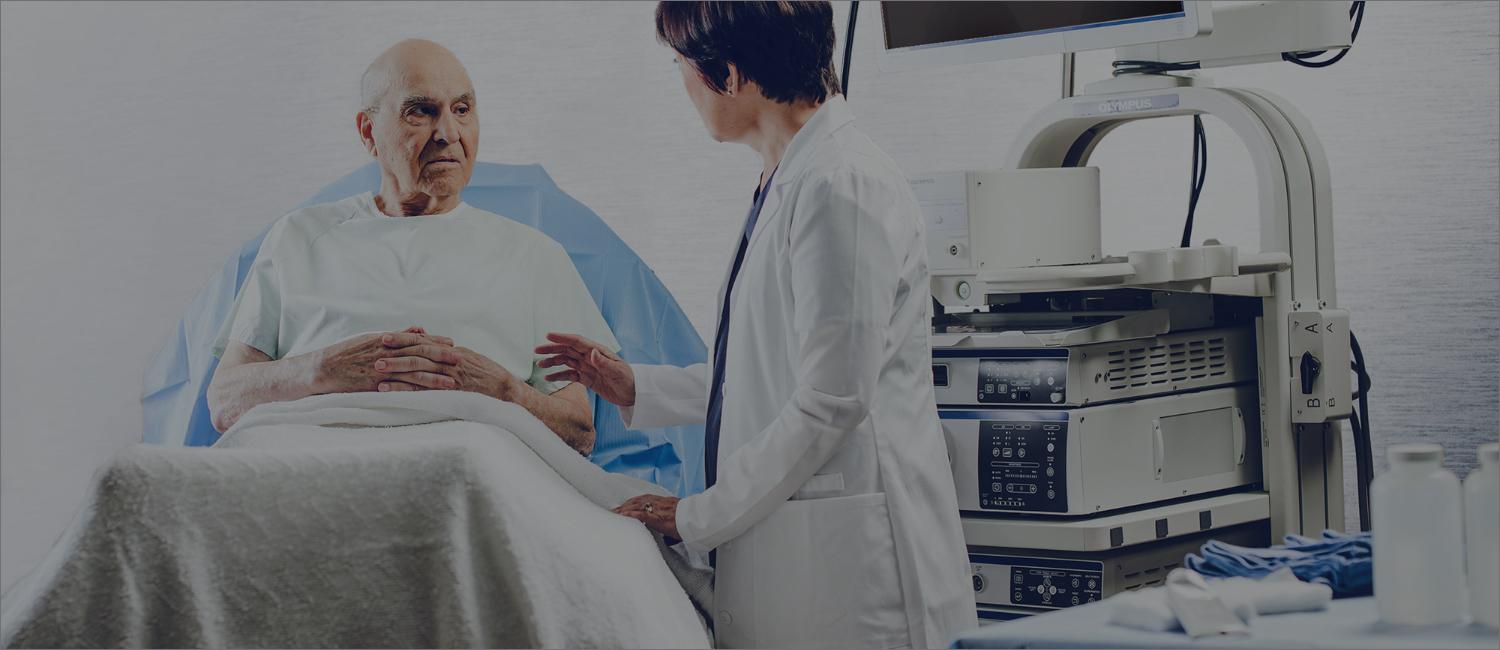 OLYMPUS OFFERS A WIDE RANGE OF COLONOSCOPY PRODUCTS TO AID IN THE DIAGNOSIS AND TREATMENT OF COLON CANCER.